For more dimensions and drawings about industrial cardan shaft, you can click "Service" and download.
The following are dimensions and drawings of SWC-BH cardan shaft with length compensation as a model.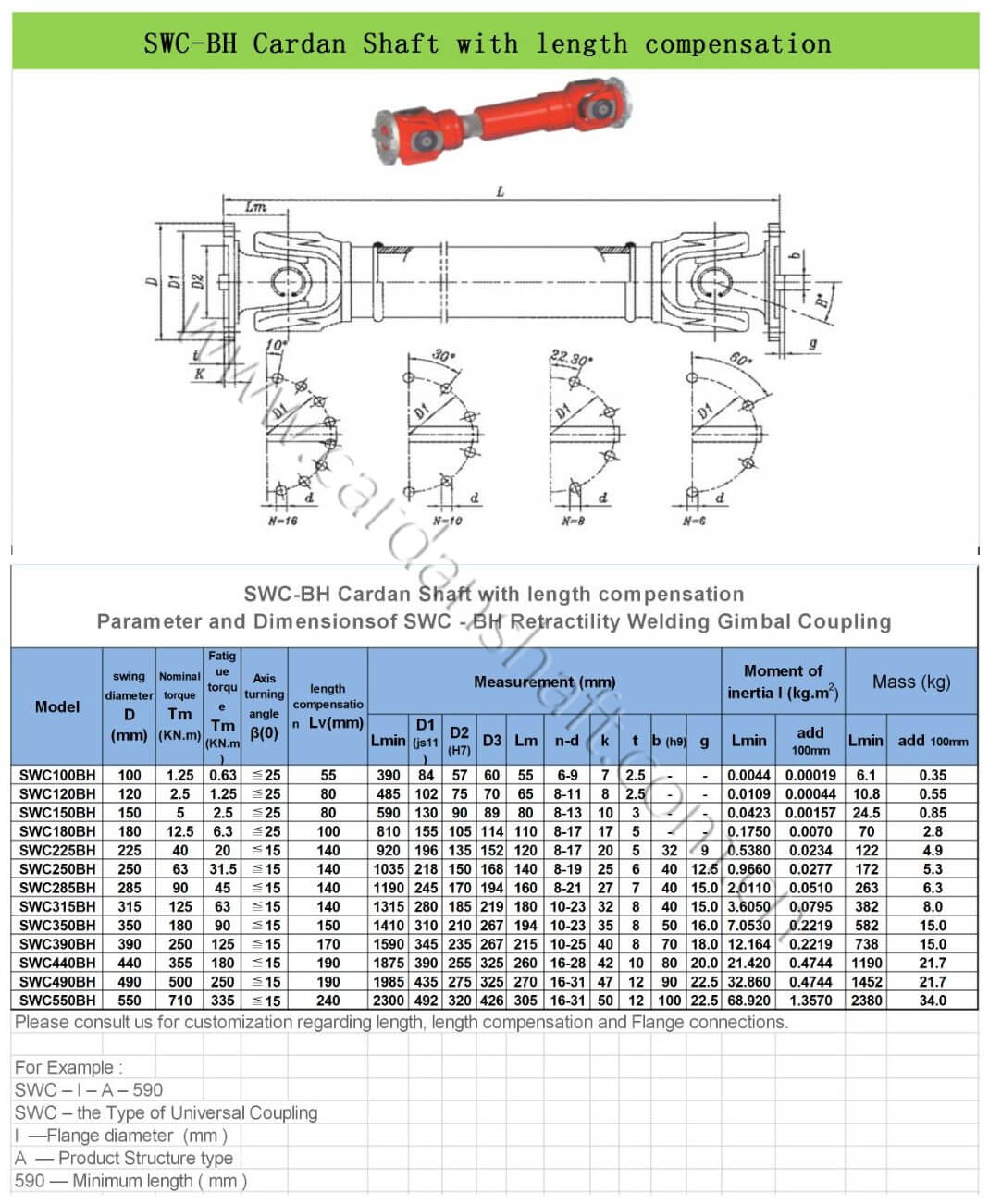 Production Process of light vehicle drive shaft is as follows:
1.Raw material selection
2.Rough machining
3.Polishing component
4.Welding
5.Assemble
6.Dynamic balancing testing
7.Painting
8.Inspect and package
9.shipping
Our rigorous process ensures the flawless vehicle drive shaft engine.
We do manual measurement and dynamic balance test of drive shaft engine.
How to do manual measurement of vehicle cardan drive shaft?
The inspectors measure the length of the jeep drive shaft by sitong, the size of the flange, the number of holes on the flange and its diameter according to the drawing.
How to do dynamic balance test of vehicle transmission shaft?
According to the customer's vehicle propeller shaft by sitong r/min and accuracy level parameters do the dynamic balance test, if any problems with the test, we will add the balance block at both end of light vehicle cardan shaft by sitong, and then continue to dynamic balance test to know the results of light vehicle propeller shaft by sitong test to meet the min and precision level parameters.