For more dimensions and drawings about industrial cardan shaft, you can click "Service" and download.
The following are dimensions and drawings of SWC-BH cardan shaft with length compensation as a model.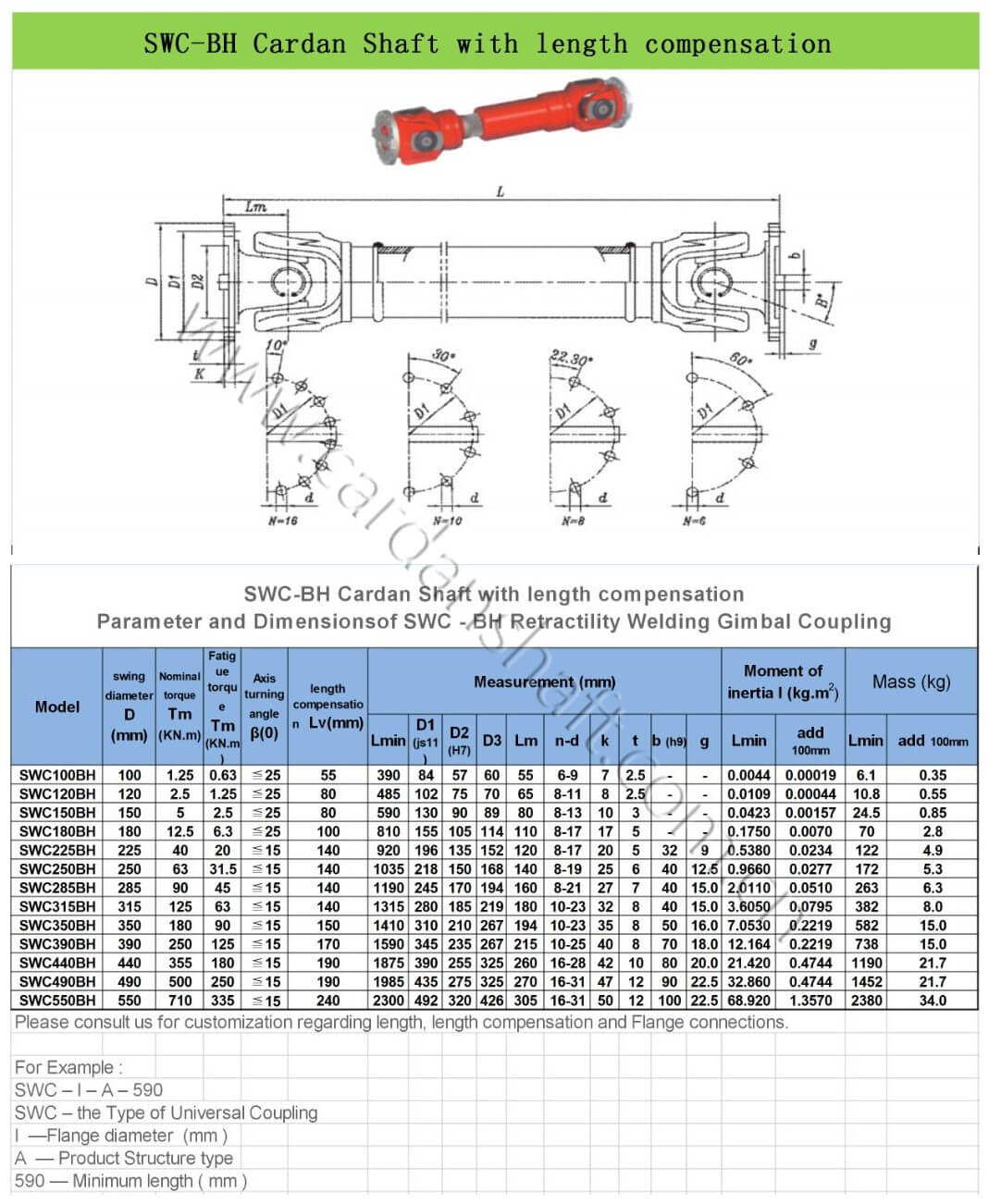 We use different materials for each part of the cardan drive shaft for chromium-plated rod, but the quality is the best. Our raw materials come from the most famous brand suppliers in China, so the quality is guaranteed.
We do manual measurement and dynamic balance test of transmission shaft for chromium-plated rod.
How to do manual measurement of propeller shaft for chromium-plated rod?
The inspectors measure the length of the universal joint shaft for chromium-plated rod, the size of the flange, the number of holes on the flange and its diameter according to the drawing.
How to do dynamic balance test of drive shaft by sitong?
According to the customer's ST chromium-plated rod drive shaft r/min and accuracy level parameters do the dynamic balance test, if any problems with the test, we will add the balance block at both end of the ST chromium-plated rod cardan shaft, and then continue to dynamic balance test to know the results of the ST chromium-plated rod cardan shaft test to meet the min and precision level parameters.
1. Send regular emails to customers to remind them to maintain ( add oi for ST chromium-plated rod transmission shaft ).
2. 24-hour round-the-clock for customers to provide technical support,product use one day, service one day, solve the user worries.
3. Set up high quality service team, set up product files, so that users can inquire and visit regularly.